No more teasing, here it is. In fact, I'll prove that it's real: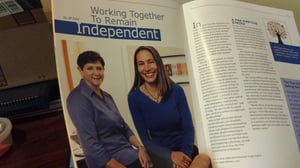 That's me, holding a copy of The Independent Pediatrician that I plan to distribute to everyone I see at this week's NCE.
Can't wait? You can read it on-line here. And, although it's far from finished, we will be managing the hosting page, http://independentpediatrician.com.
Please tell us what you think and share your story!