So, I know a guy who knows a guy and he knew a guy...you know how it goes. Well, one of those guys made a cool new iPhone app designed specifically for calculating immunization administration codes. I helped a little with some technical questions, so it was amazing to see some of these things I said out loud suddenly appear on my iphone.
You can see it, and download it for free, here. Yes, you have to have an iphone. Droid is coming,,,
I know it's just version 1.0 and the upcoming versions will allow you to save "batches" of codes (like, "1 Year Well Visit" and so on). The app is free thanks to some generous sponsorship.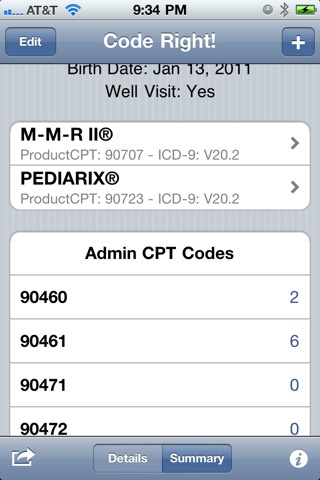 The price is right and now you can really legitimize that data plan.